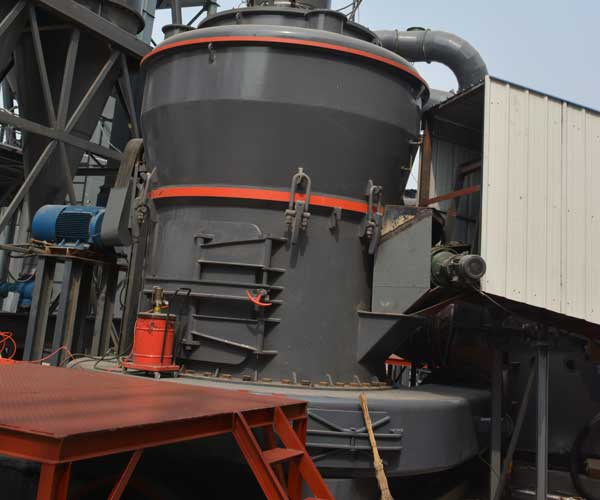 What Is A Coal Pulverizer Mills
In the realm of power generation, coal plays a crucial role as a primary energy source. To efficiently harness the energy potential of coal, it must undergo a series of processes, including pulverization. Coal pulverizer mills are key equipment used in this process, enabling the transformation of coal into a fine powder that can be efficiently burned in boilers to generate electricity.
Coal Pulverizer Mills
By reducing coal to a powder form, its surface area increases, allowing for more efficient burning and improved heat transfer during combustion.
Operation of Coal Pulverizer Mills
The operation of coal pulverizer mills involves several stages. The raw coal is fed into the mill through a central inlet pipe, where it falls onto a rotating table. Centrifugal force drives the coal towards the outer periphery of the table, where it is crushed between the table and the rollers. The crushed coal particles are then carried away by the primary air flow and classified into the desired fineness by a classifier located at the top of the mill. The classified coal powder is subsequently transported to the burners within the boiler, where it undergoes combustion to produce heat.
Coal Pulverizer Mills in Power Generation
Improved Combustion Efficiency: Pulverizing coal into a fine powder enhances its combustion efficiency by increasing the surface area available for combustion. This results in higher thermal efficiency and reduced emissions.
Fuel Flexibility: Coal pulverizer mills enable power plants to use a wide range of coal types, including lower-quality coal with higher moisture content. This enhances fuel flexibility and allows power plants to adapt to changing fuel availability and cost.
Cost-Effective Power Generation: Efficient coal pulverization reduces the overall cost of power generation by maximizing the energy extracted from coal. Pulverizer mills also contribute to reducing maintenance costs by protecting boilers from the adverse effects of unburned carbon in the ash.
Environmental Considerations: Coal pulverizer mills play a role in minimizing environmental impacts by facilitating the combustion of coal in a controlled manner. Proper pulverization reduces emissions of particulate matter, sulfur dioxide (SO2), and nitrogen oxides (NOx), helping power plants meet stringent environmental regulations.
What Equipment Is Used To Pulverize Coal
Before it can be utilized efficiently, coal needs to undergo pulverization, a process that transforms it into fine particles. This pulverization is achieved through the use of various specialized equipment designed to maximize efficiency, minimize environmental impact, and ensure optimal combustion.
Pulverizers:
At the heart of coal pulverization are pulverizers, also known as mills or grinders. These machines are responsible for reducing the coal to a powder form suitable for combustion. Pulverizers come in various types, each offering distinct advantages based on coal properties and desired fineness:
Ball mills are among the most commonly used pulverizers for coal grinding. They consist of a horizontal rotating cylinder containing steel balls that crush and grind the coal. As the cylinder rotates, the coal particles are subjected to impact and attrition forces, resulting in size reduction. The fineness of the coal powder can be controlled by adjusting the speed of the rotating cylinder and the size of the grinding balls.

Raymond mills, are another prevalent type of coal pulverizer. They utilize a rotating bowl and three stationary grinding rollers to crush the coal. The coal is fed into the center of the bowl, where it is pulverized by the rollers. Bowl mills offer efficient pulverization and are commonly used in coal-fired power plants.

Impact mills, such as hammer mills, rely on the principle of impact to pulverize coal. These machines consist of a rapidly rotating rotor equipped with hammers that strike the coal and break it into smaller particles. Impact mills are versatile and can handle a wide range of coal types. They are commonly used in small-scale coal processing facilities and for specialized applications.
Feeders play a crucial role in coal pulverization by supplying a steady flow of coal to the pulverizer. The two primary types of feeders used in pulverizing coal are:
Gravimetric Feeders:

Gravimetric feeders precisely measure the coal mass before delivering it to the pulverizer. By monitoring the weight of coal passing through, these feeders ensure a consistent and accurate coal-to-air ratio. This enhances the combustion efficiency and reduces emissions. Gravimetric feeders are commonly used in large-scale coal-fired power plants.

Volumetric Feeders:

Volumetric feeders, on the other hand, supply a predetermined volume of coal per unit of time. They are simpler in design compared to gravimetric feeders but may be less precise. Volumetric feeders are often used in smaller-scale applications where precise control is not as critical.
Classifiers:
Classifiers are integral components of coal pulverizers. Their role is to separate the pulverized coal particles into desired sizes based on their fineness. This classification process is crucial for achieving the optimal combustion efficiency and minimizing pollutants. Classifiers may use different mechanisms, such as centrifugal force or airflow, to sort the coal particles by size.
Coal Crushers:
Prior to pulverization, large chunks of coal are often crushed into smaller sizes to facilitate handling and improve combustion efficiency. Coal crushers, including jaw crushers, cone crushers, and impact crushers, are commonly used for this purpose. These crushers reduce the size of the coal by applying compressive or impact forces.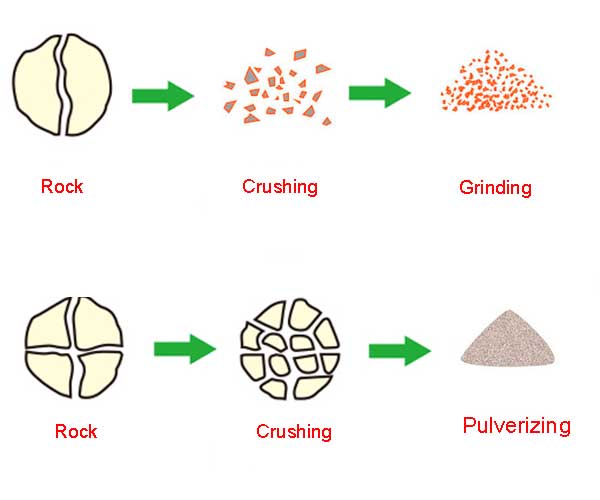 What Is The Difference Between Pulverize And Grinding
In material processing, two terms that often intertwine but possess distinctive characteristics are "pulverizing" and "grinding." Both techniques are widely employed in various industries to reduce the size of particles or solid materials. Despite their similarities, it is crucial to understand the subtle yet significant differences between these processes.
Pulverizing
Pulverizing is a mechanical process that involves reducing large solid materials into fine particles or powders. It is commonly achieved through the use of crushing or impact forces, which shatter and fragment the material into smaller fragments. The primary objective of pulverizing is to achieve particle sizes ranging from a few microns to several millimeters. This process is often employed to transform bulky materials into a more manageable form for downstream applications.
Pulverizing techniques vary depending on the material properties and desired particle size distribution. Some commonly used methods include hammer mills, impact mills, ball mills, and pulverizers. These machines utilize different forces such as impact, compression, or attrition to pulverize the material. The resulting particles from pulverization exhibit irregular shapes and sizes due to the high-energy impacts involved in the process.
Grinding
Grinding, on the other hand, refers to the process of reducing the size of solid materials or particles by mechanical means, typically involving abrasion. Unlike pulverizing, grinding focuses on achieving finer particle sizes within a specific range, usually below 100 microns. It involves the application of forces through rubbing, cutting, or shearing actions to break down the material into smaller fragments.
Various types of grinding equipment are utilized based on the desired particle size and the characteristics of the material being processed. Common grinding machines include ball mills, rod mills, and vertical mills, each employing different mechanisms to facilitate particle size reduction. Grinding media such as balls, rods, or pebbles are added to the equipment to aid in the comminution process.
Unlike pulverizing, grinding often results in more uniform particle sizes and shapes due to the repetitive nature of the grinding forces applied. Additionally, grinding is frequently used in applications where the material requires further refinement or when specific properties, such as a particular surface area or particle morphology, need to be achieved.
Applications and Distinctions
Both pulverizing and grinding find applications across a broad spectrum of industries, including pharmaceuticals, mining, agriculture, construction, and chemical processing. However, their distinctive characteristics make them better suited for specific tasks.
Pulverizing is typically employed when large, bulky materials need to be converted into fine powders or granules. It is commonly used in applications such as pharmaceutical formulations, food processing, and the creation of chemical additives. Pulverizing is also instrumental in producing materials for combustion or as feedstock for subsequent processes.
On the other hand, grinding is often utilized when a more refined particle size is required. It is commonly employed in the manufacturing of paints, pigments, ceramics, and high-performance materials. The uniformity and control over particle size achieved through grinding make it ideal for applications like coatings, surface treatments, and achieving precise powder characteristics.
While both pulverizing and grinding focus on size reduction, the key distinction lies in the objectives and outcomes of the processes. Pulverizing aims to transform bulk materials into finer particles or powders, often resulting in irregular shapes and sizes. Grinding, on the other hand, focuses on achieving uniform and controlled particle sizes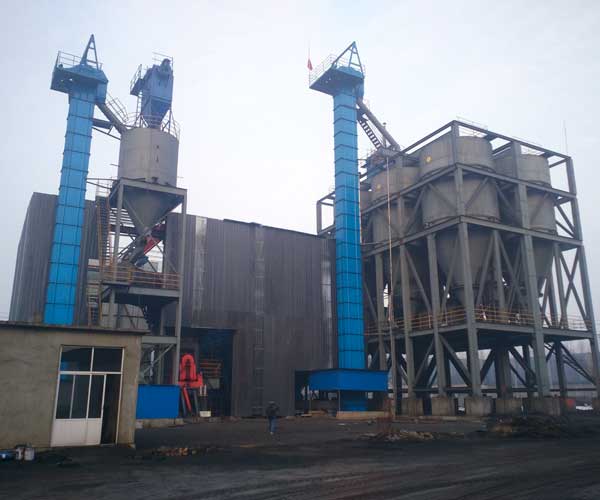 Coal Processing and Pulverization Process
Coal processing and pulverization, a key step in coal-fired power generation, play a vital role in optimizing energy production, reducing emissions, and mitigating environmental impacts.
Coal Processing:
Coal processing involves a series of steps to prepare the raw coal for combustion in power plants or industrial furnaces. The primary objectives of coal processing are to remove impurities, reduce moisture content, and increase the energy content of coal. Here are the key stages of the coal processing process:
Coal Mining: Coal extraction from mines typically involves either underground or surface mining techniques. Once the coal is extracted, it undergoes several steps to remove impurities such as rocks, soil, and minerals.
Coal Washing: Coal washing, also known as coal beneficiation, is a process that utilizes various techniques to separate impurities from the raw coal. These techniques include crushing, screening, gravity separation, and flotation. Coal washing helps improve the quality and energy content of coal, reducing emissions and increasing its value.
Drying: After washing, the coal is often subjected to drying to reduce its moisture content. Lower moisture levels enhance combustion efficiency and reduce greenhouse gas emissions during coal utilization.
Pulverization Process:
Pulverization is a crucial step in coal-fired power generation, where coal is ground into fine particles to facilitate efficient combustion. The pulverization process involves the use of mills or pulverizers to crush and grind the coal into a powdered form. Here's how it typically works:
Crushing: The raw coal is first crushed into smaller pieces to facilitate the grinding process. Crushers or breakers are used for this purpose.
Grinding: The crushed coal is then fed into a pulverizer, which uses grinding balls or rollers to crush and grind the coal into a fine powder. This increases the surface area of the coal, enhancing its combustibility and improving the overall efficiency of the combustion process.
Advancements in Coal Processing and Pulverization:
To address the challenges associated with coal utilization and environmental concerns, significant advancements have been made in coal processing and pulverization technologies. These advancements aim to enhance efficiency, reduce emissions, and improve overall sustainability. Here are a few notable developments:
High-Efficiency Pulverizers: Advanced pulverizer designs, such as vertical spindle mills and bowl mills, have been developed to improve grinding efficiency and reduce energy consumption. These modern pulverizers are capable of producing finer coal particles, ensuring better combustion performance and lower emissions.
Integrated Gasification Combined Cycle (IGCC): IGCC is an innovative technology that combines coal gasification with steam turbine technology. It enables the efficient conversion of coal into a clean-burning gas, which is then used to generate electricity. IGCC significantly reduces emissions of pollutants such as sulfur dioxide, nitrogen oxides, and particulate matter.
Carbon Capture and Storage (CCS): CCS technologies capture carbon dioxide (CO2) emissions from coal-fired power plants and store them underground, preventing their release into the atmosphere. This approach helps mitigate greenhouse gas emissions while allowing the continued use of coal as an energy source.
Co-Firing and Co-Combustion: Co-firing involves blending coal with biomass or other renewable fuels to reduce emissions and enhance sustainability. Co-combustion technologies allow the simultaneous utilization of coal and biomass in power plants, reducing greenhouse gas emissions and dependence
on fossil fuels. These approaches not only diversify the energy sources but also contribute to the reduction of greenhouse gas emissions and promote a more sustainable energy mix.
Advanced Control Systems: The implementation of advanced control systems in coal processing and pulverization plants has significantly improved operational efficiency and reduced environmental impacts. These systems use real-time data monitoring, automation, and optimization algorithms to enhance process control, minimize energy consumption, and optimize combustion performance.
Waste Utilization: Coal processing and pulverization also present opportunities for the utilization of by-products and waste materials. For example, coal ash, a by-product of coal combustion, can be used in cement production and as a raw material in the construction industry. By finding valuable applications for these by-products, the environmental footprint of coal utilization can be further reduced.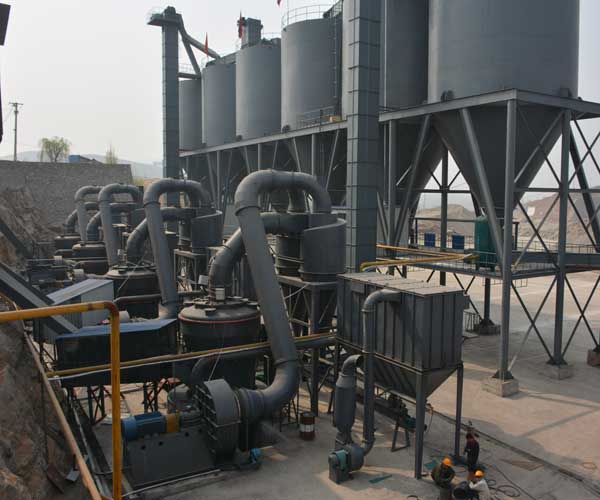 High Capacity Coal Pulverizer Mill for Efficient Coal Processing
Coal continues to play a significant role in global energy production, particularly in countries heavily reliant on fossil fuels. To ensure the efficient utilization of coal resources, various technologies have been developed to enhance the coal processing and power generation processes. Among these technologies, high-capacity coal pulverizer mills have emerged as critical components in coal-fired power plants, enabling the transformation of raw coal into finely pulverized coal for combustion.
Benefits of High Capacity
Traditionally, coal pulverizer mills were designed for lower capacities. However, increasing demands for electricity and advancements in power plant technologies have necessitated the development of high-capacity mills. High-capacity coal pulverizer mills offer several key advantages over their lower capacity counterparts:
Enhanced Efficiency: High-capacity mills enable larger quantities of coal to be pulverized at a faster rate. This increased pulverization efficiency translates into better combustion and heat transfer characteristics, leading to improved overall plant efficiency.
Greater Power Output: With the ability to handle higher coal loads, high-capacity mills contribute to increased power output. This is crucial for meeting growing electricity demands while minimizing the need for additional power plant installations.
Reduced Emissions: Efficient coal combustion is vital for minimizing emissions, particularly greenhouse gases and particulate matter. High-capacity pulverizer mills facilitate optimal coal burning, resulting in reduced emissions and improved environmental performance.
Technological Advancements
Advancements in technology have significantly contributed to the development of high-capacity coal pulverizer mills. Some notable technological innovations include:
Improved Grinding Mechanisms: High-capacity mills incorporate advanced grinding mechanisms that allow for finer and more uniform coal pulverization. This ensures that the pulverized coal particles are of the desired size, optimizing combustion efficiency.
Enhanced Airflow and Classification: High-capacity mills employ advanced airflow and classification systems to control the flow of coal particles within the mill. These systems improve the distribution of coal particles, resulting in more effective combustion and reduced emissions.
Intelligent Control Systems: Modern high-capacity mills are equipped with intelligent control systems that continuously monitor and adjust various parameters, such as coal feed rate, grinding pressure, and air supply. This automation ensures optimal mill performance, energy efficiency, and operational safety.