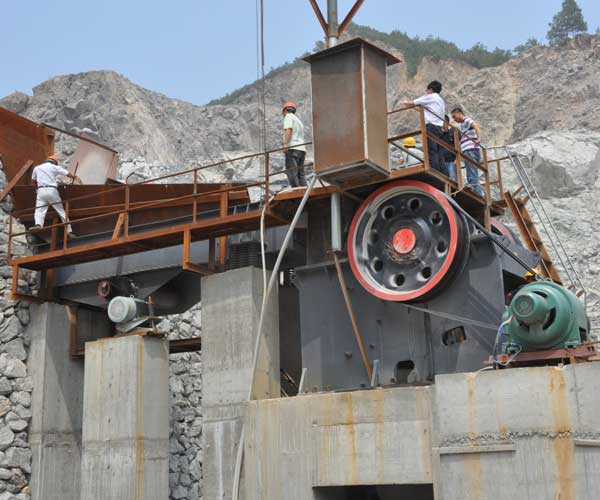 What Is The Capacity Of A Jaw Crusher
Jaw crushers are widely used in the mining and construction industries for breaking down hard materials into smaller, more manageable sizes. These versatile machines play a vital role in various crushing applications, making them an essential component of many operations. Understanding the capacity of a jaw crusher is crucial in optimizing its performance and maximizing productivity.
The capacity of a jaw crusher refers to the maximum amount of material that can be crushed per unit time, typically expressed in tons per hour. It is influenced by several factors, including the physical characteristics of the feed material, operational parameters, and the design of the crusher itself.
Factors Affecting Jaw Crusher Capacity
Feed Size:
The size of the material entering the jaw crusher significantly impacts its capacity. Larger feed sizes generally result in higher capacities, as the crusher can process more material at once. However, excessively large feed sizes can cause blockages and reduce the overall efficiency.
Crushing Chamber Design:
The design of the crushing chamber plays a crucial role in determining the capacity of the jaw crusher. Different chamber geometries and profiles have varying effects on the crushing process. For instance, a deep crushing chamber provides a higher capacity due to increased compression ratio, while a shallow chamber may offer improved nip angles and better particle shape but at a potentially lower capacity.
Stroke and Eccentricity:
The stroke length and eccentricity of the jaw crusher also influence its capacity. A longer stroke allows for more material to be processed per cycle, leading to higher throughput. Similarly, a larger eccentricity creates a more significant crushing action, increasing the capacity of the crusher.
Closed-Side Setting (CSS):
The CSS refers to the smallest distance between the movable and fixed jaw plates at the bottom of the crushing chamber. Adjusting the CSS allows control over the size of the output material. A tighter CSS setting can result in finer product sizes but may reduce the overall capacity of the crusher.
Material Hardness and Abrasiveness:
The hardness and abrasiveness of the material being crushed affect the capacity of the jaw crusher. Harder and more abrasive materials require higher crushing forces and may decrease the crusher's capacity due to increased wear on the crushing surfaces.
To calculate jaw crusher capacity accurately, the following steps can be followed:
Determine the CSS range: Measure the minimum and maximum CSS settings of the crusher using a gap measurement tool or by monitoring the crusher's hydraulic system.
Calculate the actual capacity: Use the formula below to calculate the actual capacity of the jaw crusher:
Actual Capacity = (CSS × Actual feed opening width) × Stroke × Eccentricity
Note: The actual feed opening width may differ from the nominal value due to wear on the jaw plates. It is recommended to measure the actual width at various points along the crushing chamber.
Verify the capacity: Once the actual capacity is calculated, compare it with the desired capacity specified by the application requirements. This ensures that the crusher can meet the required production targets.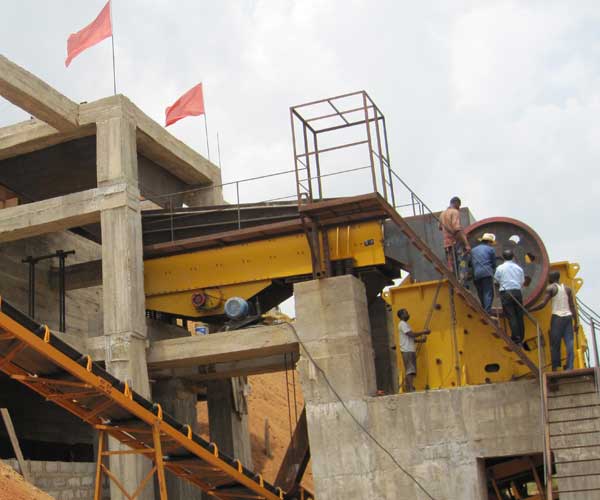 How Much Can A Jaw Crusher Produce Per Hour
Approximate Hourly Production Capacity
While it is challenging to provide an exact number for a jaw crusher's production capacity due to the numerous variables involved, industry experience and technical specifications can give us a rough estimation. The production capacity of a jaw crusher can range from a few tons per hour to several thousand tons per hour, depending on the factors mentioned above.
In general, smaller jaw crushers tend to have lower production capacities. A typical small-scale jaw crusher might have a production capacity ranging from 1 to 10 tons per hour. Medium-sized jaw crushers can produce around 50-300 tons per hour, and larger-sized jaw crushers can achieve outputs of up to 1000 tons per hour or more.
It is important to note that these numbers are approximations and can vary depending on the specific application, material characteristics, and operating conditions.
Benefits of High Hourly Production Capacity
Having a jaw crusher with a high hourly production capacity brings numerous benefits to industries that rely on efficient crushing processes:
Increased Productivity: A higher production capacity allows more material to be processed in a shorter period, increasing overall productivity and reducing downtime.
Cost Efficiency: The ability to process larger quantities of material per hour can result in cost savings. It reduces the need for additional crushers or screening equipment and optimizes the utilization of resources.
Time Savings: High hourly production capacity allows for faster completion of projects, meeting tight deadlines, and enabling more efficient operations.
Flexibility: Jaw crushers with higher production capacities offer greater flexibility in handling various types of materials, allowing industries to adapt to changing requirements and expand their range of applications.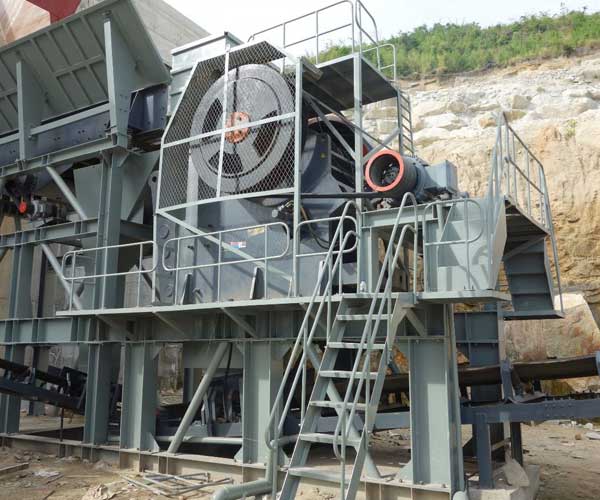 Enhancing Jaw Crusher Capacity and Productivity
Jaw crushers are vital equipment in the mining and aggregate industries, commonly used for primary crushing of various materials. Maximizing the capacity and productivity of a jaw crusher is crucial for efficient operation and achieving high-quality end products.
Optimize the Feed Opening
The feed opening is an important parameter that significantly impacts the capacity of a jaw crusher. A larger feed opening allows larger rocks to enter the crusher and be processed efficiently. It is recommended to select a jaw crusher with a wide feed opening to accommodate a variety of material sizes. Moreover, proper jaw crusher sizing should be based on the maximum feed size and required product size to achieve optimal performance.
Control the Feed Material
Controlling the feed material is essential for maximizing the capacity and productivity of a jaw crusher. A consistent, well-graded feed will result in more uniform crushing, reduced wear on the jaw plates, and improved efficiency. Here are some key considerations:
Properly size the feed material: Pre-screening or scalping the feed can remove fines or undersized material, which would otherwise hinder the crusher's performance.
Avoid overloading: Overloading the crusher with excessive material can cause clogging and reduce throughput. Regularly inspect the feed material and adjust the feed rate accordingly to maintain optimal operation.
Minimize bridging and blockages: Ensure that the feed material does not bridge across the jaw inlet or create blockages. Using a vibrating grizzly feeder or a hydraulic excavator to break up large rocks can help prevent such issues.
Optimize Crushing Chamber Design
The design of the crushing chamber plays a crucial role in maximizing capacity and improving crushing efficiency. Consider the following aspects:
Chamber geometry: The chamber should be designed to allow the material to be effectively compressed and crushed. A well-designed chamber promotes uniform crushing and reduces wear on the jaw plates.
Chamber profile: Different jaw crusher models offer various chamber profiles, such as symmetrical, deep, and wedge-shaped. Each profile has its advantages and is suitable for different applications. Consult the manufacturer's recommendations or seek expert advice to determine the best chamber profile for your specific needs.
Maintain Proper CSS (Closed Side Setting)
The closed side setting (CSS) is the smallest gap between the jaw plates during the crushing cycle. It directly influences the product size distribution and the crusher's capacity. It is crucial to maintain a consistent CSS to ensure optimal performance. Here are some tips:
Regularly check and adjust the CSS: A jaw crusher's CSS should be checked and adjusted regularly to compensate for wear and achieve the desired product size. Follow the manufacturer's guidelines for the correct procedure.
Optimize CSS based on the feed material: Different materials may require different CSS settings. Experiment with different CSS values to find the optimal setting for your specific material and desired product size.
Regular Maintenance and Inspection
Proper maintenance and inspection are essential for the long-term performance and productivity of a jaw crusher. Regularly scheduled maintenance tasks include:
Lubrication: Ensure that all lubrication points are properly greased to minimize friction and reduce wear. Follow the manufacturer's recommendations for the appropriate lubricant and lubrication intervals.
Jaw plate inspection and replacement: Monitor the condition of the jaw plates and replace them when necessary. Worn jaw plates can affect crushing capacity and increase operating costs.
Check and tighten fasteners: Regularly inspect and tighten all fasteners, as vibrations and operational stresses can loosen them over time.
Electrical and control system inspection: Verify the proper functioning of electrical connections, safety devices, and control systems to avoid unexpected downtime.
Advanced technologies of a jaw crusher
A jaw crusher is a fundamental piece of equipment used in the mining, construction, and recycling industries. It is commonly used to break down larger pieces of rock into smaller aggregates, gravel, or even dust. The jaw crusher has been around for decades and has undergone several advancements and innovations, making it a highly efficient and versatile machine.
Over the years, jaw crushers have evolved to offer enhanced performance and efficiency. Advanced technologies have been incorporated to improve productivity, reduce operating costs, and enhance safety. For example, some modern jaw crushers feature hydraulic systems that enable easy adjustment of the closed side setting, allowing operators to control the size of the output material more effectively. This flexibility is particularly useful in applications where different sizes of aggregates are required.
Furthermore, noise and dust reduction have been a focus of improvement in jaw crusher design. Enclosures and sound-absorbing materials are often utilized to minimize noise levels, creating a more comfortable and safer working environment. Additionally, dust suppression systems are employed to reduce airborne dust, protecting the health of operators and improving overall site cleanliness.