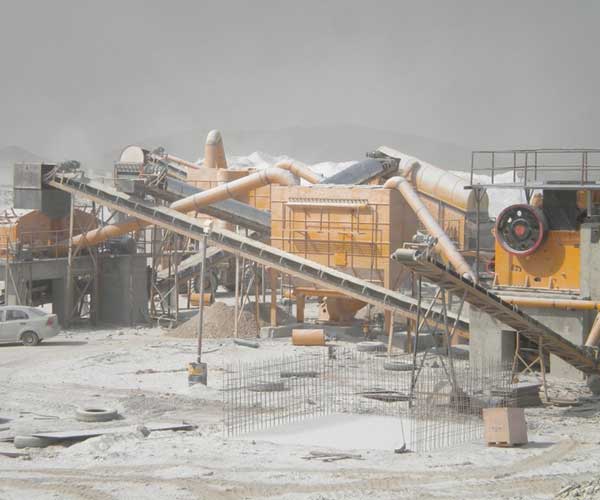 The Significance of Quality Control in Limestone Processing
Quality control in limestone processing is of paramount importance, as it not only impacts the end products but also determines customer satisfaction, cost-effectiveness, and market competitiveness.
The Role of Limestone in Various Industries
Before delving into quality control, it is essential to understand the diverse applications of limestone. Limestone is primarily composed of calcium carbonate (CaCO3) and can be found in various forms such as chalk, limestone, and marble. This versatile rock is utilized in multiple industries, including:
Construction: Limestone is a fundamental building material used in the construction of buildings, roads, bridges, and other infrastructure. Its durability and versatility make it a preferred choice in the construction industry.
Agriculture: Agricultural lime, a form of crushed limestone, is used to improve soil quality and correct pH levels, enhancing crop productivity.
Manufacturing: Limestone is a key ingredient in the production of cement, glass, and various chemicals, contributing to the manufacturing sector's growth.
Environmental Remediation: Limestone is used to mitigate acid rain and treat wastewater due to its alkaline properties.
Decorative and Artistic Use: High-quality limestone varieties like marble are prized for their aesthetic appeal and are used in sculptures, flooring, and countertops.
Given the wide array of applications, the quality of limestone becomes paramount.
Impact on End Products
Quality control in limestone processing directly influences the characteristics of end products. The properties that matter most include:
Chemical Composition: The chemical composition of limestone affects its suitability for specific applications. For instance, high-purity limestone is required for the production of pharmaceuticals, while lower-purity varieties may be acceptable for road construction.
Physical Properties: Limestone's physical properties, such as hardness, density, and porosity, determine its suitability for various purposes. Hard, dense limestone is desirable for construction, while softer limestone may be suitable for carving.
Color and Appearance: In applications where aesthetics matter, like architectural detailing and art, the color and appearance of limestone play a significant role. Even minor impurities can lead to discoloration and compromise the final product's visual appeal.
Consistency: Consistency in quality ensures that manufacturers can predict the behavior of limestone in their processes. Inconsistent quality can lead to production bottlenecks and inefficiencies.
The Benefits of Quality Control
On the flip side, a robust quality control process in limestone processing offers numerous benefits:
Cost Efficiency: High-quality limestone often requires less processing, reducing production costs and increasing profitability.
Market Advantage: Companies that consistently deliver quality products gain a competitive edge in the market, attracting more customers and enjoying higher demand.
Customer Loyalty: Quality builds trust, leading to long-term relationships with customers who appreciate the reliability of your products.
Environmental Sustainability: Efficient use of resources and reduced waste in processing contribute to a more sustainable and environmentally responsible operation.
Legal Compliance: Meeting quality standards ensures compliance with industry regulations and reduces the risk of legal issues.
Implementing Quality Control in Limestone Processing
Achieving quality control in limestone processing requires a combination of factors:
Strict Quality Standards: Establish clear quality standards based on the intended applications of the limestone products.
Quality Assurance Processes: Implement rigorous quality assurance processes, including regular testing and inspections at every stage of production.
Staff Training: Ensure that all employees understand the importance of quality control and are trained to adhere to quality standards.
Advanced Technology: Invest in modern equipment and technology that can help in quality assessment and process optimization.
Supplier Evaluation: If sourcing limestone from external suppliers, assess their quality control measures to ensure consistency in your supply chain.
Unlocking the Secrets of Limestone Processing Plants: Key Components, Layout Factors, and Design Principles
Limestone, a sedimentary rock composed primarily of calcium carbonate, is a valuable natural resource with a wide range of industrial applications. From construction materials to agricultural supplements, limestone plays a crucial role in our everyday lives. To harness its potential, limestone must undergo processing in specialized facilities known as limestone processing plants.
Key Components of a Limestone Processing Plant
A limestone processing plant is a complex industrial facility designed to transform raw limestone into various useful products. It comprises several essential components, each with a specific role in the overall processing operation. Let's examine these components in detail:
Crushers: Crushers are the workhorses of limestone processing plants. They break down large chunks of raw limestone into smaller, more manageable sizes. Jaw crushers, gyratory crushers, and impact crushers are common types used in this stage. Crushing is vital as it increases the surface area of limestone, facilitating subsequent processes.
Screens: After crushing, the limestone undergoes screening to separate it into different size fractions. Screens remove oversized particles and ensure uniformity in the material being processed. Vibrating screens and trommel screens are typical choices for this task.
Conveyors: Conveyors are the arteries of a limestone processing plant, transporting crushed and screened limestone between various processing stages. They play a pivotal role in maintaining a continuous flow of material, reducing manual handling, and increasing efficiency.
Kilns: Kilns are crucial in the production of quicklime or lime products. In a limestone processing plant, the limestone is heated in kilns to high temperatures, typically around 900-1,200°C (1,652-2,192°F). This process, known as calcination, drives off carbon dioxide and transforms limestone into quicklime, which is used in industries such as steelmaking, water treatment, and construction.
Mills: In cases where finely ground limestone is needed, mills come into play. These machines grind limestone into various grades of powder or fine particles. Ball mills and vertical roller mills are commonly used for this purpose. The resulting products are used in industries like agriculture, pharmaceuticals, and food production.
Each of these components plays a critical role in the overall processing of limestone, transforming the raw material into valuable end products that serve a multitude of purposes.
Factors Influencing Plant Layout
The layout of a limestone processing plant is not arbitrary; it is influenced by a variety of factors, each of which can significantly impact the efficiency and effectiveness of the operation. Some of the key factors include:
Geological Considerations: The location and geological characteristics of the limestone deposit influence the plant's site selection and layout. Proximity to the quarry or mining site reduces transportation costs and ensures a steady supply of raw material.
Transportation Logistics: Efficient transportation infrastructure is essential for bringing raw limestone to the processing plant and distributing the final products to consumers. Well-planned roads, rail systems, and ports are crucial.
Environmental Regulations: Stringent environmental regulations must be considered during the plant's design. Measures to mitigate dust emissions, water pollution, and other environmental impacts should be integrated into the layout.
Safety Concerns: Worker safety is paramount in any industrial facility. Adequate safety measures, emergency response plans, and clear escape routes must be incorporated into the layout to ensure the well-being of employees.
Economic Factors: Budget constraints, labor costs, and the availability of skilled labor also influence the layout. Efficient plant design can help minimize operational costs.
Product Diversity: The range of products the plant intends to produce affects the layout. Plants producing various limestone-based products must incorporate flexibility in their design to accommodate different processing streams.
Future Expansion: Anticipating future growth and expansion is vital. Designing the plant layout with scalability in mind allows for seamless expansion when demand increases.
Local Community Impact: The plant's impact on the surrounding community, including noise, traffic, and visual aesthetics, must be taken into account to maintain good relations with local residents.
Design Principles for an Effective Layout
To create an efficient and effective limestone processing plant layout, several design principles should be considered:
Flow Optimization: The flow of materials through the plant should be streamlined to minimize bottlenecks and reduce downtime. A logical sequence of operations ensures smooth material handling and processing.
Equipment Placement: Properly locating equipment and machinery is crucial. Placing crushers, screens, and conveyors in close proximity can minimize material transport distances, improving efficiency.
Material Handling: Adopting efficient material handling techniques, such as conveyors and automated systems, reduces manual labor, lowers operational costs, and enhances safety.
Space Utilization: Optimal space utilization ensures that every square foot of the facility is used effectively. Vertical storage, well-organized stockpiles, and compact equipment placement all contribute to efficient space utilization.
Energy Efficiency: Implementing energy-efficient technologies and processes can reduce operational costs and minimize the plant's environmental footprint.
Environmental Sustainability: Incorporate sustainable practices, such as recycling water and minimizing waste generation, to meet environmental regulations and reduce the plant's ecological impact.
Safety Measures: Design the layout with safety in mind, incorporating safety zones, emergency exits, and adequate ventilation systems to protect workers and comply with safety regulations.
Flexibility and Scalability: Ensure the layout allows for easy modifications and expansions as needed to adapt to changing market demands.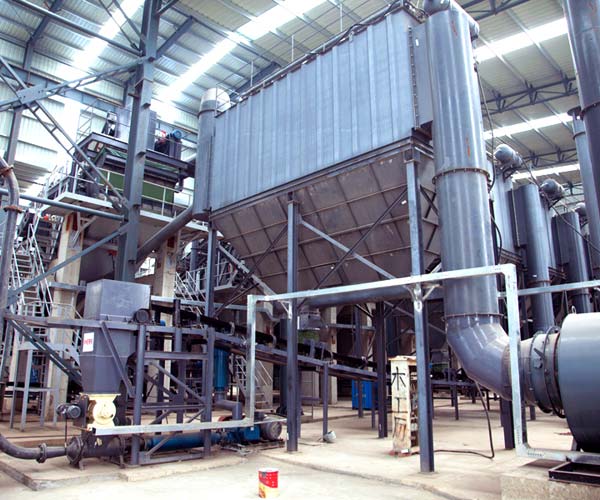 Impact on Quality Control: How Plant Layout Enhances Product Consistency and Reduces Waste
Plant layout is a critical element in manufacturing and industrial processes, with a profound impact on various aspects of production, including efficiency, safety, and cost-effectiveness. Among these critical aspects, quality control stands out as a key factor influenced by the plant layout. An efficient layout can significantly improve product consistency and reduce waste, ultimately contributing to enhanced product quality.
The Role of Plant Layout in Quality Control:
Before delving into specific examples, it's essential to understand how plant layout directly affects quality control processes. The layout of a manufacturing plant determines the flow of materials, equipment placement, and the organization of workstations. These factors can either facilitate or hinder quality control efforts.
Efficient Workflow: An efficient plant layout ensures that raw materials, machinery, and workstations are arranged logically, reducing the time and effort required to transport materials and products. When workers have easy access to tools and equipment, they can perform their tasks more efficiently and with greater consistency.
Reduced Cross-Contamination: Proper segregation of different production areas helps prevent cross-contamination of materials, which is crucial in industries like food processing or pharmaceuticals. A well-designed layout minimizes the risk of mixing incompatible substances, ensuring product purity and safety.
Error Reduction: A streamlined workflow with clear pathways reduces the likelihood of human errors. For instance, if raw materials and finished products have designated routes and storage areas, the chances of misplacing or mishandling them are significantly reduced.
Optimized Inspection Points: An effective layout allows for strategically placed inspection points throughout the production process. This enables real-time quality checks, making it easier to identify and rectify issues before they escalate.
Examples of Improved Quality Control through Efficient Layouts:
Now, let's explore some real-world examples of limestone processing plants that have successfully implemented efficient layouts to enhance quality control.
Case Study 1: Limestone Processing Plant
Challenge: Limestone Processing Plant faced challenges related to inconsistent product quality and high waste levels due to inefficient workflow and equipment placement.
Solution: The plant management decided to redesign the layout to improve quality control. They reorganized the equipment placement to ensure a continuous flow of limestone through the processing stages. They also implemented a dedicated quality control area with inspection points at critical stages.
Results: The revamped layout led to a significant reduction in product inconsistency. The new quality control checkpoints allowed for immediate detection of impurities and deviations from specifications. As a result, waste levels decreased by 20%, and product quality improved, leading to higher customer satisfaction.
Case Study 2: Limestone Quarry
Challenge: Limestone Quarry faced quality control challenges related to contamination of their limestone products. The layout was disorganized, with trucks, excavation equipment, and processing machinery intermingled, leading to cross-contamination.
Solution: The quarry management decided to segregate the processing area from excavation and transportation zones. They constructed dedicated paths for trucks to deliver raw materials and developed an isolated processing area. Quality control points were installed at the entrance and exit of the processing area.
Results: The new layout significantly reduced cross-contamination incidents. The segregation of processing areas from excavation and transportation zones prevented the mixing of impurities, resulting in a consistent limestone product. Customer complaints related to contamination decreased by 80%, and the company saw increased demand for its high-quality limestone.