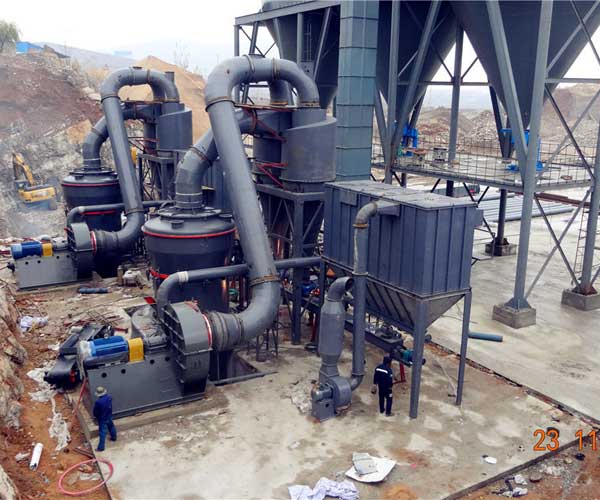 What Is the High-Performance Quartz Grinding Mill
High-performance quartz grinding mills play a crucial role in the production of consistently high-quality quartz powder.
Quartz Powder And Its Applications
Its unique properties, such as high purity, excellent heat resistance, and low thermal expansion, make it an essential material in various industries. Some of the most common applications of quartz powder include:
Glass manufacturing: Quartz powder is a key ingredient in the production of various types of glass, including flat glass, container glass, and specialty glass products.
Electronics and semiconductors: The electronics industry uses high-purity quartz powder in the manufacturing of semiconductors, solar cells, and other electronic components.
Construction materials: Quartz powder is used as a filler material in the production of concrete, cement, and other construction materials to improve their strength and durability.
Paints and coatings: The addition of quartz powder to paints and coatings can enhance their durability, adhesion, and resistance to weathering and abrasion.
Given the diverse applications and the increasing demand for high-quality quartz powder, it is crucial to have an efficient grinding mill that can consistently produce the desired particle size and quality.
Quartz Grinding Mill: Working Principle and Key Components
A high-performance quartz grinding mill operates on the principle of impact and attrition, reducing the size of quartz particles through the use of grinding media and a grinding chamber. The key components of a high-performance grinding mill include:
Grinding media: These are typically small, spherical balls made of various materials, such as steel, ceramic, or glass. The grinding media creates a cascading effect inside the grinding chamber, breaking down the quartz particles as they collide with each other and the chamber walls.
Grinding chamber: This is the area where the grinding media and quartz particles are mixed and reduced in size. The grinding chamber's design and materials can significantly impact the efficiency and performance of the grinding mill.
Classifier: Located at the top of the grinding chamber, the classifier separates the ground quartz particles according to their size. The fine particles are discharged from the mill, while the larger particles are returned to the grinding chamber for further size reduction.
Feeding and discharge system: The feeding system supplies the quartz particles to the grinding chamber at a controlled rate, ensuring efficient grinding. The discharge system collects the ground quartz powder and removes it from the mill.
Factors Affecting Grinding Mill Performance
Several factors contribute to the efficiency and performance of a quartz grinding mill, including:
Mill design and materials: The design and materials of the grinding chamber and its components can significantly impact the efficiency of the grinding process. For example, a well-designed grinding chamber can minimize dead zones, allowing for better material flow and reduced wear on the mill components.
Type and size of grinding media: The choice of grinding media can affect the efficiency of the grinding process. Smaller grinding media can produce finer particles, but may require more energy to achieve the desired size reduction. The type of material used for the grinding media can also impact wear rates and energy consumption.
Feed rate and particle size: The feed rate and the initial size of the quartz particles can influence the grinding
process's efficiency and the final particle size distribution. Optimal feed rates and particle sizes should be carefully determined to ensure efficient grinding and consistent output.
Operating parameters: Factors such as rotational speed, temperature, and grinding time can significantly affect the grinding mill's performance. It is essential to optimize these parameters to achieve efficient quartz powder processing.
Choosing the Right Grinding Mill for Quartz Powder Processing
There are various types of grinding mills available for quartz processing, including ball mills, vertical roller mills, and stirred media mills. When selecting a grinding mill for quartz powder processing, it is essential to consider the following factors:
Capacity and throughput requirements: Choose a grinding mill that can handle the required production capacity and throughput, ensuring efficient operation and consistent output.
Desired particle size and distribution: Different grinding mills produce varying particle size distributions. Select a grinding mill that can produce the desired particle size and distribution for the specific application.
Energy efficiency and operating costs: Energy efficiency is an essential consideration when selecting a grinding mill, as it directly impacts operating costs. Choose a grinding mill with high energy efficiency to minimize energy consumption and reduce overall costs.
Ease of maintenance and availability of spare parts: Select a grinding mill that is easy to maintain and has readily available spare parts, ensuring minimal downtime and consistent operation.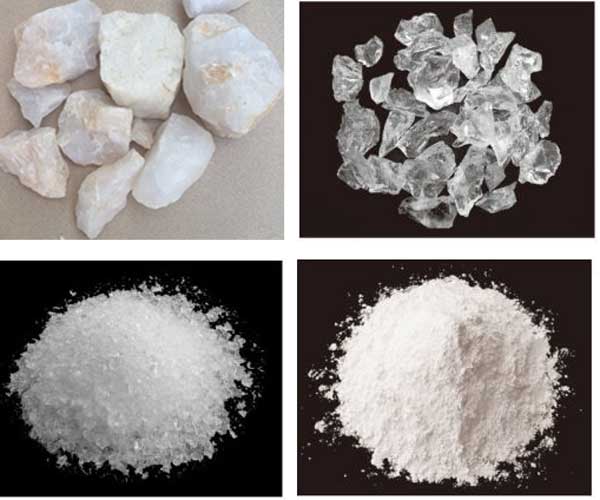 What Is The Size Of Quartz Powder
Quartz powder, a key component in a wide range of industries, is derived from the mineral quartz (SiO2). Its unique properties, such as resistance to heat, chemicals, and pressure, make it an essential material in the manufacturing of various products like glass, ceramics, paint, and electronics. The size of quartz powder particles is a crucial factor that directly affects its performance and end-use applications. Understanding the variability in size and the implications on its functionality is essential for choosing the right powder for a specific purpose.
Size Distribution: Key to Performance
The size of quartz powder particles can vary significantly, with the finest powders having particles smaller than 1 micron (1 µm) and coarser powders reaching up to 1000 microns (1 mm) or even larger. The size distribution, or the range of different particle sizes present in a given sample, determines the performance characteristics of the powder in various applications.
For instance, in the glass industry, the use of fine quartz powder with particle sizes around 5-10 microns helps in reducing the melting temperature of the raw materials, resulting in energy savings and improved product quality. On the other hand, coarser quartz powders with particle sizes of 200-400 microns are used in the production of engineered stone countertops, where larger particles provide better mechanical strength and resistance to wear.
Additionally, the size of quartz powder particles plays a significant role in determining the final properties of ceramic materials. For example, smaller particle sizes enable better sintering and a more uniform microstructure, resulting in ceramics with improved mechanical properties and increased resistance to crack propagation.
Analyzing Particle Size Distribution
Particle size analysis techniques are employed to determine the size distribution of quartz powder samples, enabling manufacturers to tailor their products for specific applications. Some common methods include:
Laser Diffraction: By directing a laser beam through a sample of quartz powder and measuring the angle of light scattering, this technique calculates the particle size distribution based on the intensity of scattered light.
Dynamic Light Scattering (DLS): DLS measures the fluctuations in scattered light intensity caused by the Brownian motion of particles suspended in a liquid. These fluctuations are used to calculate the particle size distribution in the sample.
Sieve Analysis: This method involves passing the quartz powder through a series of sieves with progressively smaller openings. The weight of the material retained on each sieve is measured, providing information on the particle size distribution.
Microscopy: Optical or electron microscopy can be employed to observe and measure the size of individual quartz powder particles directly.
Consistency and Quality Control
In addition to determining the appropriate particle size distribution for a given application, maintaining consistency and quality control is essential to ensure the reliable performance of quartz powder. Factors such as impurities, moisture content, and even the specific method used to grind the quartz can affect the size distribution and overall performance of the powder.
To achieve consistent particle size distribution, manufacturers implement strict quality control measures throughout the production process. This includes regular testing of raw materials, monitoring of grinding and milling processes, and comprehensive particle size analysis of the final product.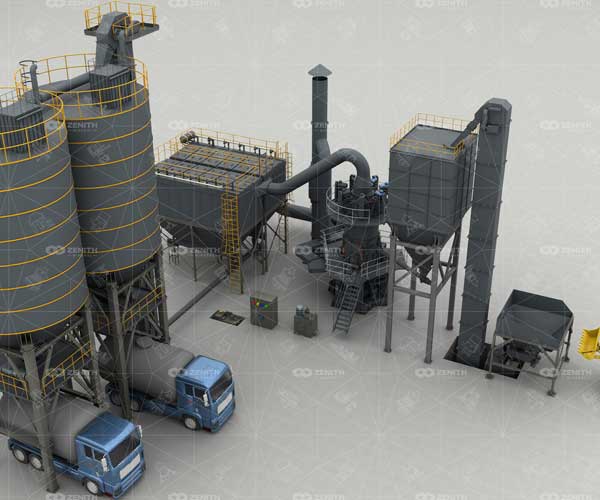 Quartz Powder Manufacturing Process
Its unique properties, such as resistance to heat, chemicals, and pressure, make it an essential component in the manufacturing of products like glass, ceramics, paint, and electronics. The production of quartz powder involves a series of processes to ensure the desired particle size, purity, and quality control.
Raw Material Sourcing
The initial step in the manufacturing process involves sourcing high-quality raw quartz. This mineral is abundant in the Earth's crust and can be found in various geological environments. The most common sources of raw quartz include:
Quartz veins: These deposits are formed when hydrothermal fluids carrying dissolved silica are forced into fractures in the surrounding rocks. As the fluids cool, the dissolved silica crystallizes, forming quartz veins.
Sandstones and quartzites: These sedimentary rocks are primarily composed of quartz grains, which can be extracted and processed into quartz powder.
Placer deposits: Quartz grains can be found in riverbeds, beaches, and other areas where the natural sorting action of water has concentrated heavy minerals like quartz.
Crushing and Grinding
Once the raw quartz has been sourced, it undergoes an initial size reduction process. This typically involves the use of jaw crushers or gyratory crushers, which reduce the size of the quartz lumps to smaller fragments. The resulting smaller pieces are then further ground using various grinding techniques, such as:
Ball milling: Quartz fragments are placed in a rotating cylinder filled with steel or ceramic balls. The grinding action of the balls reduces the size of the quartz particles.
Rod milling: Similar to ball milling, rod milling utilizes long rods instead of balls to create a grinding action.
High-pressure grinding rolls (HPGR): This technique involves passing the quartz particles between two rotating rollers under high pressure, causing the particles to fracture and break down into smaller sizes.
Purification and Classification
Following the grinding process, the quartz powder is subjected to purification and classification. The primary goal of these processes is to eliminate impurities and achieve a consistent particle size distribution. Common techniques include:
Magnetic separation: This process utilizes magnetic fields to separate magnetic impurities, such as iron, from the non-magnetic quartz particles.
Flotation: In this technique, the quartz particles are suspended in a liquid and treated with various chemicals to selectively separate impurities, such as feldspar and mica.
Sedimentation: By allowing the quartz particles to settle in a liquid, the heavier particles will sink to the bottom while lighter impurities float to the top, enabling their removal.
Air classification: This method separates particles based on their size and density by passing them through a stream of air. The heavier and larger particles fall out of the airstream, while the lighter and smaller particles remain suspended.
Quality Control and Packaging
After purification and classification, the quartz powder undergoes rigorous quality control testing to ensure it meets the required specifications. This includes testing for parameters such as particle size distribution, chemical composition, and moisture content. Manufacturers employ various particle size analysis techniques, such as laser diffraction, dynamic light scattering (DLS), sieve analysis, and microscopy, to verify the consistency and quality of the final product.
Once the quality control testing is complete, the quartz powder is packaged and prepared for shipment. The packaging materials and methods used depend on the specific requirements of the end-user, with options ranging from bulk bags for large-scale industrial applications to smaller containers for specialty uses.
Which Quartz Grinding Mill Is Suitable For Processing Quartz powder
Quartz powder is an essential material in various industries, including glass, ceramics, paint, and electronics. The process of transforming raw quartz into fine powder requires grinding, which plays a crucial role in determining the final product's quality, particle size distribution, and purity. As a result, selecting the right grinding mill is vital for optimizing the production of quartz powder.
Factors to Consider When Selecting a Grinding Mill
Particle size requirements: The desired particle size distribution of the final product is a significant factor in selecting a grinding mill. Some mills are more suitable for producing fine powders, while others excel at creating coarser particles. It is essential to choose a grinding mill capable of achieving the required particle size for the intended application.
Production capacity: The scale of production is another critical factor to consider. Depending on the application and industry, the required production capacity can vary significantly. Selecting a grinding mill with sufficient capacity to meet the production needs helps ensure efficient and cost-effective processing.
Energy consumption: Grinding mills can consume a considerable amount of energy. Opting for energy-efficient grinding mills can result in significant cost savings and reduced environmental impact.
Maintenance and operational costs: The ease of maintenance, operational costs, and the expected service life of the grinding mill should also be taken into account when making a decision. Choosing a grinding mill with low maintenance requirements and operational costs can lead to long-term savings.
Material compatibility: Quartz is a hard and abrasive material. Therefore, selecting a grinding mill with wear-resistant materials and components is crucial for minimizing wear and ensuring the longevity of the equipment.
Popular Grinding Mills for Processing Quartz Powder
Case Studies and Success Stories
Several case studies and success stories highlight the benefits of using high-performance quartz grinding mills in various industries. These benefits include increased production capacity, improved product quality, and reduced energy consumption.
For example, a company in the glass manufacturing industry implemented a high-performance quartz grinding mill and reported a significant increase in production capacity while maintaining consistent product quality.
Similarly, a solar cell manufacturer using a high-performance grinding mill reported a reduction in energy consumption and an improvement in the overall efficiency of their quartz powder processing operations.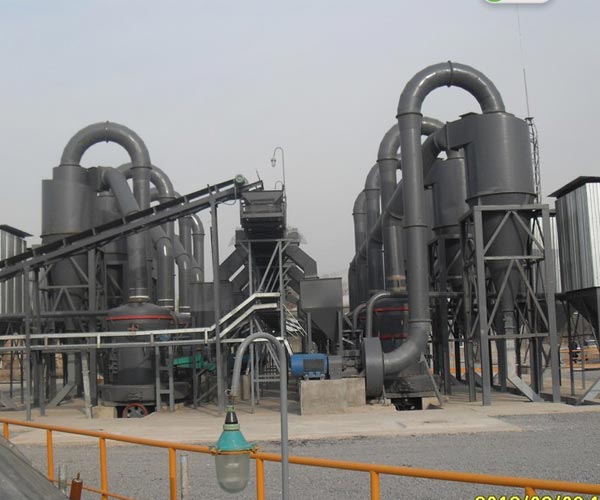 30,000TPY Quartz Sand Grinding Plant
Daily Operation: 8h
Material: Quartz sand
Input Size: 0-30mm
Output Size: 360cm2 /kg
capacity: 30,000 tons per year
Machine: MTW138 Grinding Mills