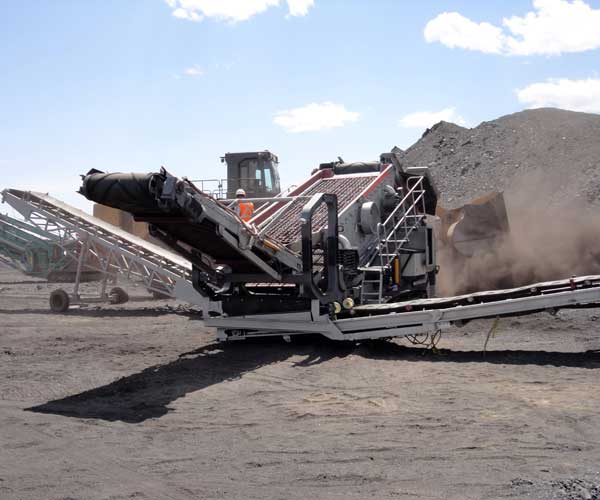 What is a Coal Crusher Machine
A coal crusher machine, also known as a coal breaker, is a mechanical equipment used to reduce the size of coal into smaller and more manageable particles. It employs various methods to crush the coal, making it suitable for different applications.
Types of Coal Crusher Machines
There are several types of coal crusher machines available, each designed for specific purposes. Some of the common types include:
Jaw Crushers: Jaw crushers are commonly used as primary crushers for crushing large coal blocks. They consist of two jaws, one fixed and the other movable. The coal is fed into the space between the jaws, and as the movable jaw exerts pressure, it crushes the coal into smaller pieces.

Impact Crushers: Impact crushers utilize impact rather than pressure to crush the coal. They are commonly used in coal handling plants and coal mines. When the coal enters the crushing chamber, it is struck by hammers and thrown against the impact plates. This impact breaks the coal into smaller fragments.

Roll Crushers: Roll crushers consist of two counter-rotating rolls, which compress the coal between them. These machines are used for both primary and secondary crushing of coal. The rolls rotate towards each other, pulling the coal into the crushing zone and exerting sufficient pressure to break it into smaller fragments.
Working Principles of Coal Crusher Machines
The working principles of coal crusher machines depend on their respective types. However, the general process involves the following stages:
Feeding: Coal is fed into the crusher through a hopper or a conveyor belt. The coal should be evenly distributed to ensure efficient crushing.

Crushing: The coal is crushed by the mechanical action of the crusher. Depending on the type of crusher, it can be compressed, impacted, or sheared to reduce the size.

Screening: After crushing, the coal may be screened to separate it into different sizes or grades. This ensures that the desired particle size is achieved for specific applications.
Significance of Coal Crusher Machine
Efficient Coal Utilization: Coal crusher machines help in maximizing the combustion efficiency of coal. By reducing the coal to smaller sizes, it increases the surface area available for combustion, allowing for a more efficient and complete burning process.
Improved Handling and Transportation: Coal crusher machines break down large coal blocks into smaller particles, making it easier to handle and transport. Smaller coal particles are less prone to dust generation, which improves safety during transportation and reduces environmental impact.
Enhanced Boiler Performance: In power plants, coal crusher machines ensure consistent and uniform feed to boilers. This helps in maintaining stable combustion conditions and optimizing boiler performance, leading to increased energy generation and reduced emissions.
Environmental Benefits: Coal crusher machines contribute to environmental sustainability by reducing the emission of particulate matter and harmful gases. By efficiently crushing coal, these machines minimize the release of pollutants during coal combustion.
What Is A Coal Crusher Used For
Mined from the earth, coal needs to undergo various processes before it can be utilized effectively. One crucial piece of machinery in the mining industry is the coal crusher.
Definition and Purpose
A coal crusher is a machine designed to transform large lump coal into smaller sizes that can be used more efficiently in various applications. It acts as a primary crusher, reducing the coal to a size that can be handled and processed by the downstream equipment. The purpose of a coal crusher is to break down coal into manageable pieces, thereby facilitating transportation, storage, and utilization.
Coal Crushers in the Mining Process
Size Reduction: Coal crushers play a crucial role in reducing the size of coal for further processing. By breaking down large coal chunks into smaller particles, crushers facilitate efficient handling, transportation, and storage of coal.
Improved Combustion Efficiency: The size reduction achieved by coal crushers enhances the combustion efficiency of coal in power plants and other industrial processes. Smaller coal particles have a larger surface area, leading to better combustion and increased thermal efficiency.
Screening and Sorting: After the coal is crushed, it often undergoes screening and sorting to separate different coal sizes for various applications. Crushers help achieve the desired particle size range, allowing for efficient separation and utilization.
Safety Considerations: Coal crushers are equipped with safety features to prevent accidents and protect personnel. These safety mechanisms include emergency stop buttons, belt slip detectors, and overload protection, ensuring the safe operation of the equipment.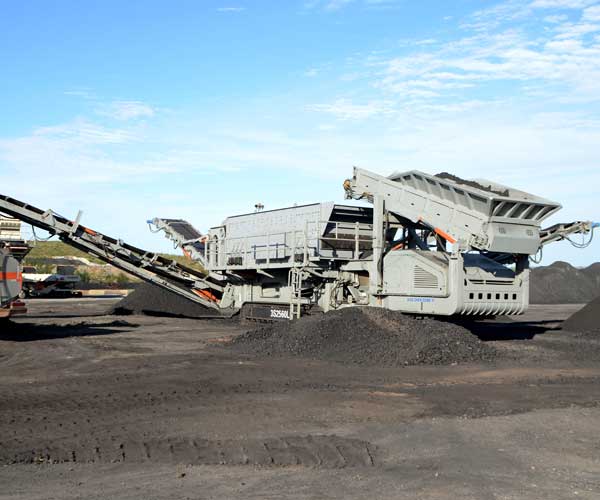 How Crusher Machines Revolutionize Coal Particle Size Reduction
Coal has long been a vital resource for powering industries and generating electricity. However, before it can be effectively utilized, it must undergo a crucial process known as coal particle size reduction.
Understanding Coal Crusher Machines:
Coal crusher machines are mechanical devices designed to break down large chunks of coal into smaller, more manageable particles. These machines are employed in various stages of coal processing, including mining, transportation, and power generation. Their primary purpose is to reduce the size of coal, making it suitable for combustion or further processing.
At the heart of a coal crusher machine is a crushing chamber or cavity, which houses a rotor assembly. The rotor consists of a series of rotating blades or hammers that strike the coal, breaking it apart. As coal enters the crushing chamber, it is subjected to the repetitive impacts of the rotating blades, which effectively reduce its size.
Coal crusher machines are typically classified into two main types: primary and secondary crushers. Primary crushers are used for the initial size reduction, whereas secondary crushers further refine the coal particles to achieve the desired size distribution. These machines can be stationary or mobile, depending on the application and operational requirements.
Working Principles and Components
Coal crusher machines operate on the principle of impact crushing. The coal is fed into the crushing chamber through a hopper or a conveyor. Inside the chamber, the rotor assembly spins rapidly, generating high-speed impacts with the coal. This repetitive impact action, coupled with the force of gravity, causes the coal to be crushed into smaller particles.
The rotor assembly is the critical component of a coal crusher machine. It is typically mounted on a horizontal shaft and equipped with hammers or blades. The quality and design of these components significantly impact the machine's performance and durability. Modern coal crusher machines are often equipped with wear-resistant materials, such as manganese steel, to withstand the abrasive nature of coal.
To control the particle size distribution, coal crusher machines incorporate various mechanisms. They may feature adjustable settings to regulate the gap between the rotor and the crushing chamber, allowing operators to achieve the desired size range. Some machines also utilize screens or grates to separate the smaller particles from the larger ones, ensuring uniformity in the final coal product.
Advantages and Applications
Coal crusher machines offer several advantages in coal processing and utilization.
Breaking Down Large Chunks Into Smaller, More Manageable Sizes
Firstly, they enable the efficient extraction of coal by breaking down large chunks into smaller, more manageable sizes. This facilitates easier transportation and handling, reducing costs and improving operational efficiency.
Minimizing The Risk Of Coal Dust Explosions
Secondly, coal crusher machines enhance safety by minimizing the risk of coal dust explosions. The process of reducing coal particle size helps mitigate the potential hazards associated with coal dust accumulation. Additionally, modern crusher machines often incorporate advanced dust suppression systems to further mitigate airborne dust emissions.
Environmental Sustainability By Enabling Better Combustion Efficiency
Furthermore, coal crusher machines contribute to environmental sustainability by enabling better combustion efficiency. Smaller coal particles exhibit increased surface area, leading to improved combustion rates and reduced emissions of harmful pollutants such as sulfur dioxide (SO2) and nitrogen oxides (NOx). This contributes to cleaner air and helps meet stringent environmental regulations.
In terms of applications, coal crusher machines find widespread use in various industries. They are crucial in coal-fired power plants, where the pulverized coal is used as fuel to generate electricity. Additionally, coal crusher machines are employed in coal mines and coal processing facilities to prepare coal for further processing, such as coking or gasification.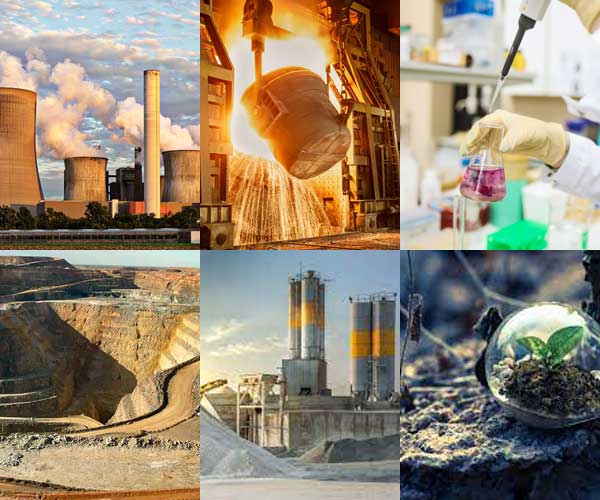 What Are The Fields Of Coal Crushing Equipment
The process of extracting and utilizing coal involves several stages, and one of the most critical steps is coal crushing. Coal crushing equipment plays a crucial role in preparing coal for various applications across different fields.
Power Generation Sector
The power generation sector heavily relies on coal as a fuel source. Coal-fired power plants utilize coal crushing equipment to pulverize coal into a fine powder suitable for combustion. Pulverized coal serves as the primary fuel in power plants, where it is burned to produce steam, which in turn drives turbines to generate electricity. Coal crushing equipment, such as coal crushers and pulverizers, ensure that coal is finely ground to enhance its combustion efficiency and reduce emissions.
Steel Production Industry
Steel production is another major field that relies on coal. Coking coal, also known as metallurgical coal, is a crucial component in the steel-making process. Before coal is used in steel production, it needs to be crushed and blended to obtain the desired size and quality. Coal crushing equipment, including jaw crushers and cone crushers, is used in this industry to break down large chunks of coal into smaller, more manageable pieces suitable for steel production.
Cement Manufacturing
The cement industry is a significant consumer of coal as an energy source. Coal is used as a fuel in cement kilns to generate the high temperatures required for the chemical reactions involved in cement production. Coal crushing equipment plays a vital role in reducing the size of coal to a suitable particle size for efficient combustion in the kiln. Crushers, impactors, and hammer mills are commonly used to crush coal in the cement manufacturing process.
Mining and Quarrying
The mining and quarrying industry extensively employs coal crushing equipment for various purposes. In underground mining operations, coal crushers are utilized to break down the mined coal into smaller sizes, making it easier to transport and process. Surface mining operations also employ coal crushing equipment to crush large coal deposits before their extraction. Additionally, coal crushers are used in the quarrying industry to process coal extracted from open-pit mines for various applications.
Chemical and Pharmaceutical Industries
Coal is a valuable raw material in the chemical and pharmaceutical industries. Through various processes, coal can be converted into useful products such as synthetic fuels, solvents, and chemical feedstocks. Coal crushing equipment, such as roll crushers and rotary breakers, is employed in these industries to crush coal into a specific size range suitable for subsequent processing. The crushed coal can then be further refined or transformed into various chemical compounds and derivatives.
Environmental Applications
In recent years, the environmental sector has gained significant attention due to the need for sustainable and cleaner energy solutions. Coal crushing equipment also plays a role in this domain. Technologies such as coal gasification and coal liquefaction are being developed to convert coal into cleaner energy sources like synthetic natural gas or liquid fuels. Coal crushers and pulverizers are used to prepare coal for these innovative processes, ensuring efficient conversion while minimizing environmental impacts.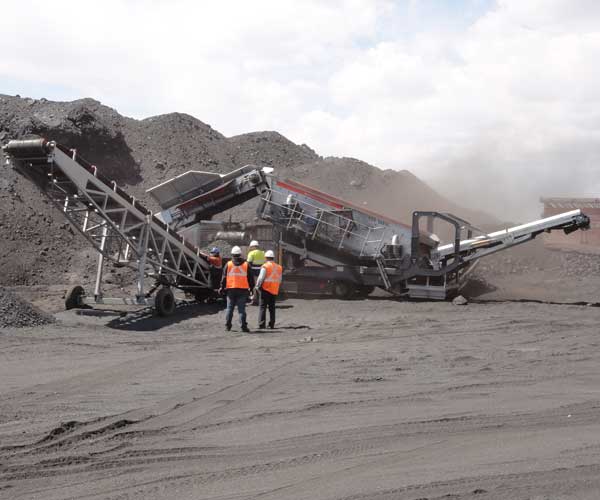 How to operate a coal crusher machine
To efficiently harness the potential of coal, it is crucial to understand the operation of coal crusher machines. These machines are designed to reduce large coal chunks into smaller, more manageable sizes, facilitating the subsequent processing and utilization of this valuable resource.
Coal Crusher Machine:
Before delving into the operational details, it is important to familiarize oneself with the basic components and principles of a coal crusher machine. Typically, a coal crusher consists of crushing rollers or jaw plates that apply pressure to the raw material, breaking it down into smaller fragments. The machine may utilize different mechanisms such as compression, impact, or shear forces to achieve the desired size reduction.
Safety First: Precautions and Guidelines:
Safety is of paramount importance when operating any machinery, and coal crushers are no exception. Here are some key safety precautions and guidelines to follow:

Familiarize Yourself with the Equipment: Thoroughly read and understand the manufacturer's manual before operating the coal crusher machine. Pay close attention to safety instructions, recommended maintenance procedures, and any specific warnings.
Personal Protective Equipment (PPE): Always wear the appropriate PPE, including safety glasses, gloves, and a hard hat, to protect against potential hazards.
Lockout/Tagout Procedures: Before conducting any maintenance or repairs on the machine, ensure proper lockout/tagout procedures are followed. This helps prevent accidental startup or release of stored energy.
Clear Work Area: Keep the work area around the coal crusher machine clean and free from clutter. Remove any potential tripping hazards and ensure adequate lighting for better visibility.
Emergency Shutdown: Familiarize yourself with the emergency shutdown procedure and make sure it is easily accessible. Respond promptly in case of any emergencies or abnormal operating conditions.
Regular Maintenance and Inspections:
Routine maintenance is essential to keep a coal crusher machine running smoothly and to prevent unplanned downtime. Follow these maintenance practices to ensure optimal performance:
Lubrication: Regularly lubricate all moving parts as per the manufacturer's recommendations. Adequate lubrication minimizes friction, reduces wear and tear, and extends the machine's lifespan.
Inspection and Cleaning: Conduct regular inspections to identify any signs of wear, damage, or loose components. Clean the machine to remove coal dust and debris that may hinder its operation.
Belt Tension and Alignment: Check the tension and alignment of belts to ensure smooth operation. Loose or misaligned belts can lead to reduced efficiency and excessive wear.
Replace Worn Parts: Replace any worn-out parts promptly to avoid further damage to the machine. Keep an inventory of spare parts to minimize downtime.
Monitor Vibrations and Temperature: Monitor the machine's vibrations and temperature during operation. Unusual vibrations or abnormal temperature rises may indicate a problem that needs attention.
Operational Tips for Efficiency:
To optimize the performance of a coal crusher machine, consider the following operational tips:
Optimal Feed Size: Ensure that the coal chunks fed into the machine are within the recommended size range. Overloading the machine with oversized material can lead to reduced productivity and increased wear.
Gradual Feeding: Feed the coal gradually and evenly into the machine. This helps maintain a steady and controlled flow, preventing excessive stress on the machine's components.
Adjusting Crusher Settings: Depending on the desired final product size, adjust the crusher settings accordingly. Consult the manufacturer's guidelines to understand the impact of